Revolutionary Contactless Technology Lets Your Customers
Find and Buy Your Products By Scanning a Simple Barcode
(Play the video below)
---
Upgrade Your Business To Be More Systematic, Easier & More Inbound!!
Due to COVID,
More than 85% of Local Businesses are Struggling to Make any Profit and are on the Verge of Permanent Closure.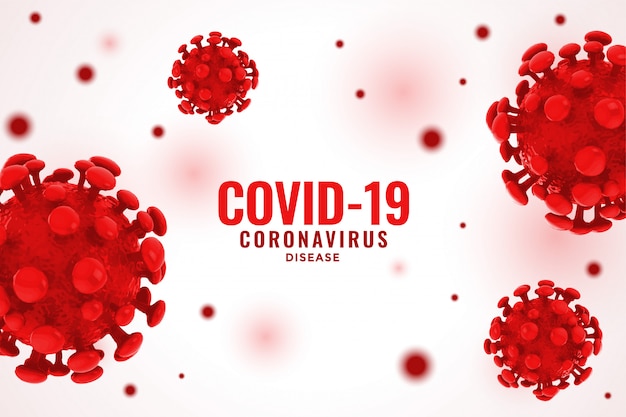 To keep your business
Safe from COVID, you need to adapt to the NEW NORMAL and serve your customers in a way you never did before.
Presenting…
ODADELIVA
A Contactless In-Store Business Management Suite which you can use to minimize Customer Contact and Run your Business with the Power of a Simple Barcode
ODADELIVA
is a Contactless Ordering System which can be used by any Local Business enabling them to:
---
Get More Confidence and Enhanced Trust in eyes of Customer
Minimize Customer Contact
Ensure Business Revival and Growth while staying compliant
Get Increased Customer Satisfaction
Process Orders without any Queues
Collect Contactless Payments with the Power of a Simple Barcode
Odadeliva
Is Revival of Local Businesses
OdaDeliva is a cloud-based app, that lets local businesses (like cafes, hotels, etc.) create their online menus, that are accessible via barcode scans.
Without the need for contact, customers can easily view all the products and order whatever they want and pay then and there.
It Works in 3 Simple Steps
Customer Scans The Barcode
Customer Orders The Item
Item Gets Delivered To Customer
Want to See OdaDeliva in Action?
Check out these Profit Oriented Demo Stores for various categories
---
---
---
---
---
---
---
---
---
---
---
---
---
---
---
---
---
---
---
---
---
---
---
Don't let your losses burn a hole in your pocket. Fight out this pandemic with OdaDeliva and make your
business COVID proof.
Here are some amazing features that come out of the box with OdaDeliva,
---
Ecommerce
Complete with online store system to make it easy for you to receive orders and payments from customers and manage all transaction records systematically and easily.
---
---
Payment Gateway
Payment is now easier with various payment gateways available to accept online banking and credit card payments
---
Cash On Delivery
Give customers the option of cash on delivery of goods until they have just paid. This method is the most widely used in addition to online banking and credit card payments.
---
Take Away | Dine In
With this function it is ideal for those who run a restaurant business to facilitate table reservations and manage the date and time of reservations.
---
Digital Catalog
With Digital catalogs make it easy for your customers to place orders without queuing, without waiting and without contact.
---
QR Code
You can place and display the qr code on the desk, payment counter outside the store door or any other convenient place to facilitate the booking and payment process.
---
QR Template
With this qr code template you can edit in terms of colors, text and pictures according to the design to suit your business to look more professional.
---
Sales Notification
Sach sale you can receive notifications via email or sms according to the options you specify in the system
---
Admin Dashboard
Admin dashboard is provided to make it easy for you to manage your business from add products, order records, payments, invoices and more
---
Promotion Banner
With this function you can place a promotional banner to make it easier for your customers to know the latest updates about your business promotion.
---
Coupon
Can be used if you want to give discounted prices to your customers to simplify your promotional campaign with the coupon system available.
---
Invoice
Generate unlimited invoice, you can input as many products as you want without having to worry about server bandwidth restrictions.
---
API & Webhook
You can integrate with various systems with API functionality & Webhook provided to you
---
Custom & Sub Domain
You are free to use your own domain name for branding or subdomains depending on your choice.
---
With Odadeliva business is more systematic, easier &  more inbound! of course customers are more confident in making reservations
Who Needs OdaDeliva?
For those who own shops, entrepreneurs and who provide services such as:
---
Restaurants
---
Hotels
---
Hospitals
---
Coffe Shop
---
Beer Bars
---
Cake Shops
---
Grocery
---
Art Gallery
---
Bartender
---
Car Wash
---
Clown Service
---
Coin Dealer
---
Tea Salon
---
Cookie Business
---
Craft BeerPub
---
Garden Center
---
Gift Basket Design
---
Gourmet Candy Cart
---
Personal Trainer
---
Ice Cream Shop
---
Cleaning
---
Home Bakery
---
Shop & Lotion Making
---
Wine Shop
---
Boutiques
---
Salons
---
Bakeries
---
Counselors
---
Cupcake Business
---
Jewellery Designer
And Much More
Call Us Today!
Don't let your losses burn a hole in your pocket.
Fight out this pandemic with OdaDeliva and make your business COVID proof.